A special visitor to Assembly this week
On Wednesday, we were delighted to welcome a Jewish faith representative to our Key Stage One and Two assemblies in school. Yvonne Stallard is a member of the Progressive Jewish Synagogue in Birmingham and she talked to both Key Stage groups about her faith and the different ways that Jewish people practise and celebrate their religion. In Key Stage 1 assembly, Yvonne talked to the children about the Creation Story and then showed the children how important the different Jewish festivals are during the year. She showed the children the different foods and other items that are used at the weekly Shabbat and the different candles that are lit for each festival.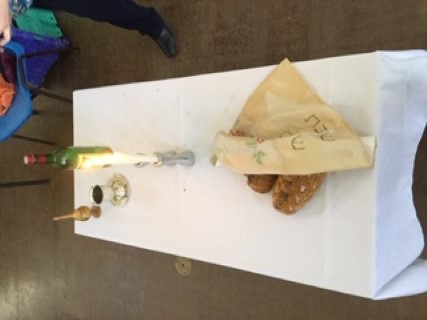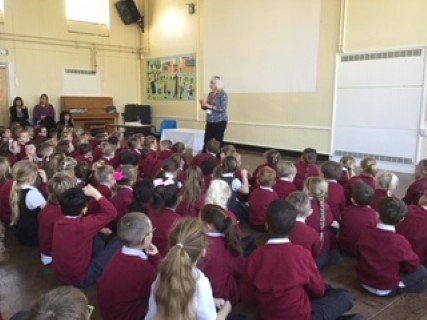 In Key Stage Two assembly, the children were fascinated by the Torah scroll that Yvonne showed them and learnt about the Hebrew language used in the Torah and in Jewish prayers. Yvonne gave them a really interesting overview of what it means to be a Jew in the present day and the many different festivals that are celebrated at different times from the weekly Shabbat to the annual festivals such as Hannukah. She read from the Torah in Hebrew and ended the assembly by getting the children to join her in singing a Hebrew song.
In both assemblies the children were polite and respectful and asked Yvonne some very thoughtful questions.